In the beginning of March, artist Andrea Valencia unveiled her solo exhibition, 'The Time Has Died,' which takes viewers on a journey of self-exploration through the stories of her ancestry, specifically focusing on a particular era in Latin American women's history. This theme has been a consistent thread in Valencia's recent body of work, serving as a reflection, a quest, and a source of healing. It invites us to return to our roots and examine ourselves, unraveling and piecing together the puzzle of our ancestral heritage that accompanies us on our own personal journeys.
Valencia's work deeply moved me, as it delves into her personal quest that unravels the tangled thread of history and presents it to us with transparency and clarity, ready for further exploration. Andrea Valencia is a Sudaka artist, a term that was once used derogatorily to refer to Latin Americans. However, it has now been reclaimed to acknowledge the vast array of knowledge and diverse ways of being that exist within the Latin American community. Hailing from the School of Fine Arts of Cali, Colombia, a city that has nurtured numerous talented artists like Valencia, she has been both my teacher and mentor during various artistic endeavors in our beloved Cali.
Today, life has brought us together on the other side of the world to witness the birth of Valencia's latest work. Her performance was a truly magical moment, embodied by the hummingbird. More than a mere symbol of vulnerability, it showcased the fierce spirit of someone who understands that her freedom is not limited by earthly constraints or societal expectations. Valencia's work reflects her strength in looking inward, acknowledging the wounds she has endured, and ultimately healing herself. Like a winged fairy and sorceress, she embodies the resilience forged through countless battles.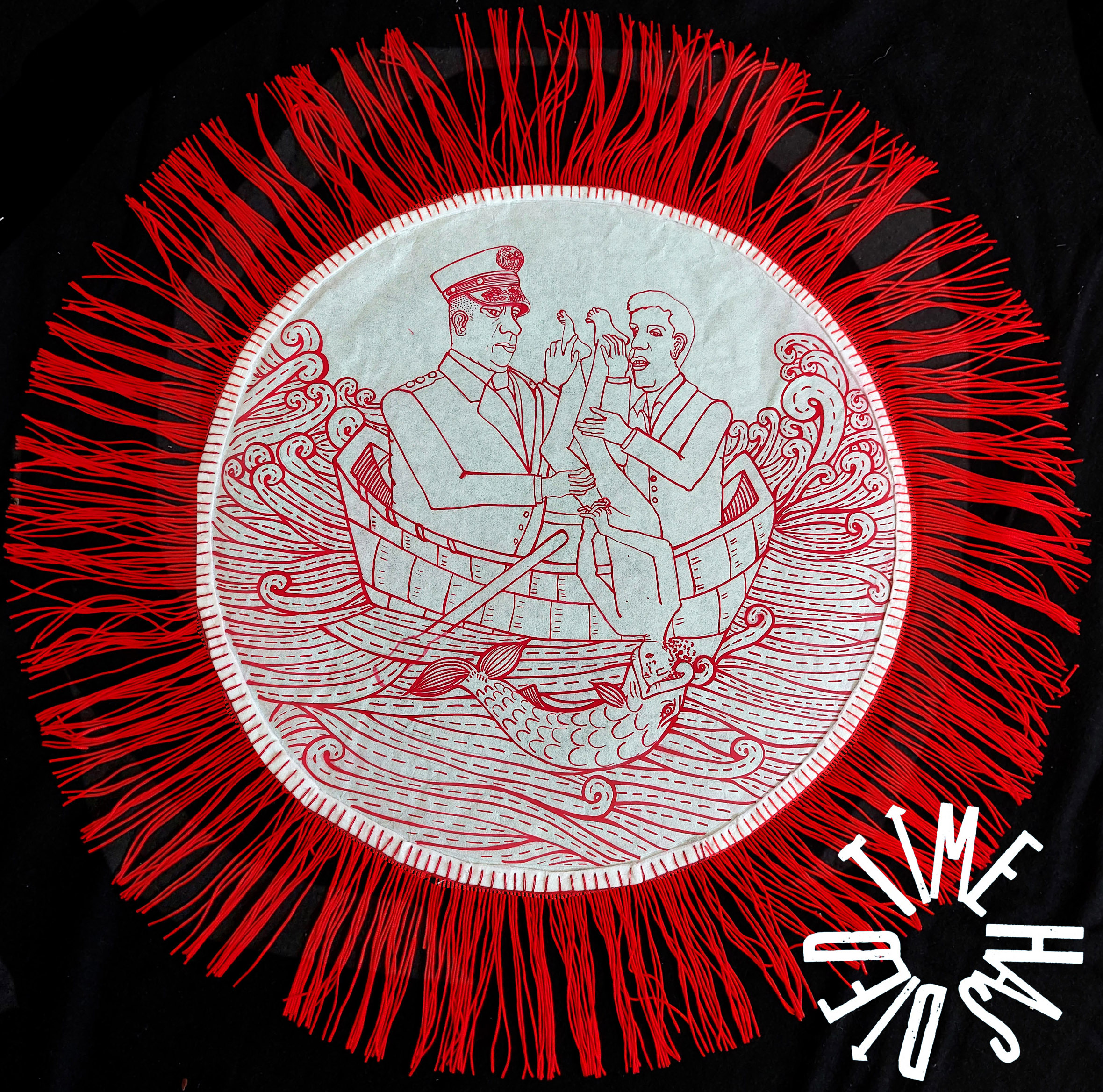 Andrea Valencia is a visual artist from Colombia. As a feminist activist and art teacher, her work explores the common thread in the different processes in women's history.

Her paintings, paper crafts and artistic interventions explore the holistic construction of "the feminine", through forms and symbolism that construct their own visual alphabet. Valencia holds a degree in Fine Arts from Bellas Artes, Cali, Colombia, a postgraduate degree in Visual anthropology from the Universidad Icesi, Cali, Colombia and a master's degree in Women's studies from the Universidade Nova de Lisboa, Portugal.

Valencia offers workshops to women in Germany, Portugal, Italy, France and Colombia.
She lives and works in Lisbon, Portugal.
---