God is a woman– 2020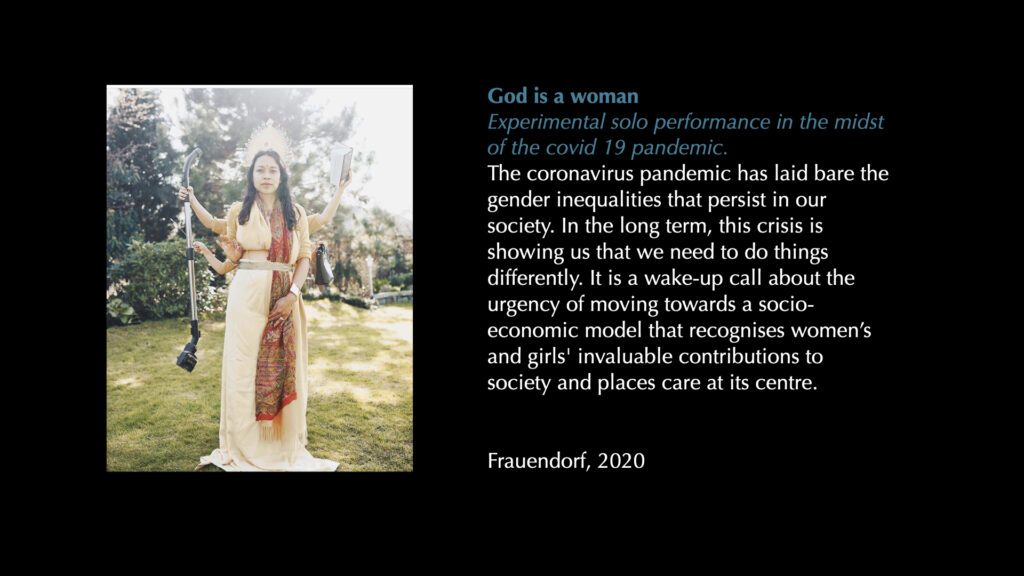 The Conference– 2019
Two people carry my body in a bundle dripping our own blood, the bundle is the traditional way of transporting the bodies of those killed in the countryside in Latin America. The procession advances with the beat of the drum and the voices of the victims of the massacres in Colombia and South America are heard as they go.
It's the morning of the inauguration of Latin America- Caribbean Conference, which took place in the German Foreign Ministry the 28th and 29th of May 2019.
We enacted the real life consequences faced by the communities in the gobal south of the political conferences and economical treaties signed behind walls in the first world countries.